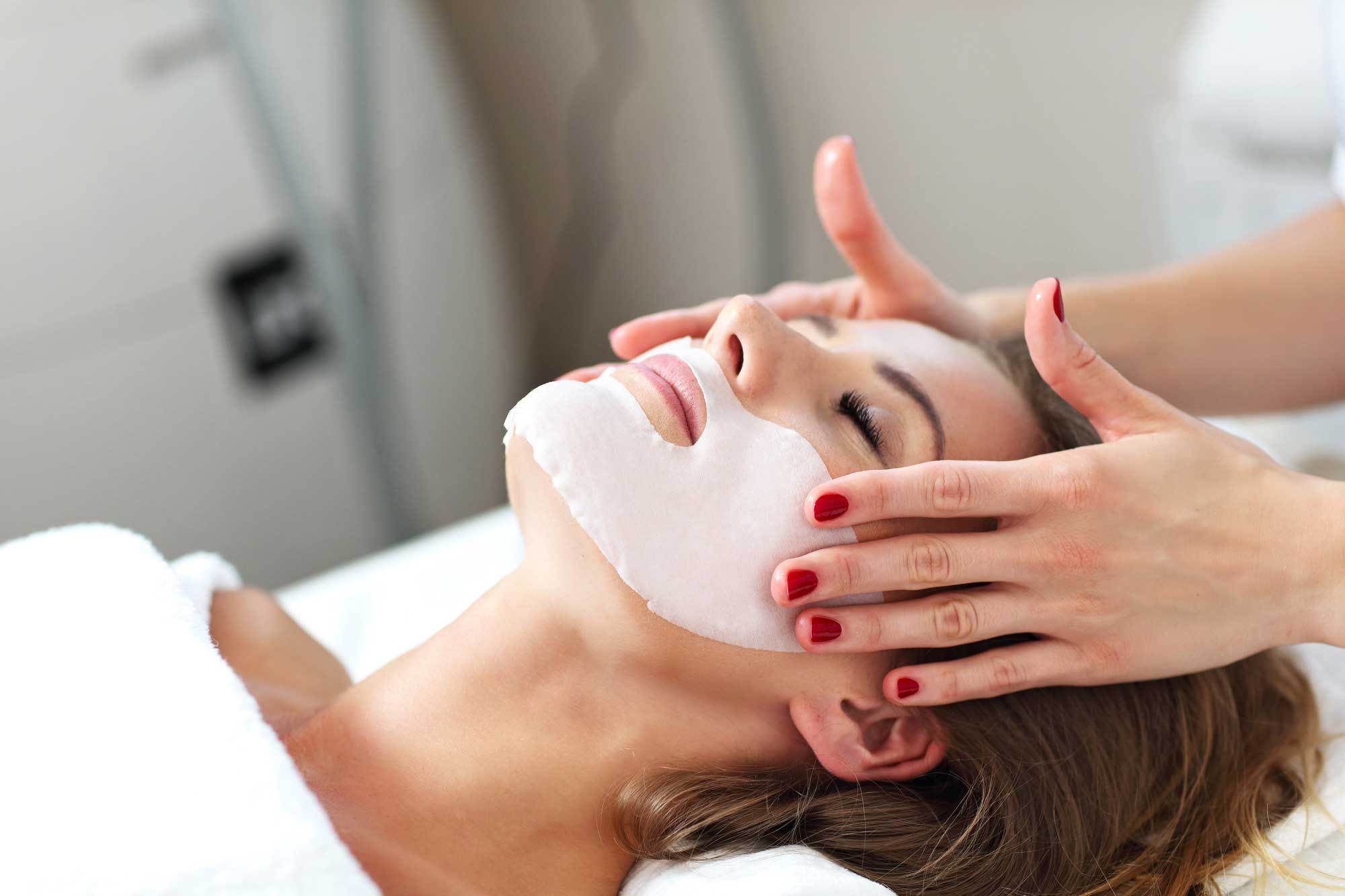 FACIAL TREATMENTS
Peace of mind, joy of skin. An intensive non-surgical anti-ageing treatments for your face, using a unique line of skin and body care products rich in vitamins, minerals and essential oils.

NEW! Buy your favourite facial treatment today, and pay later with Klarna.  Split the payments into 3 interest-free instalments by selecting Klarna at checkout. 
---
Microbrasion and Chemical Peel Combo.
If you want your skin to look smoother and younger, consider a chemical peel, which uses a chemical solution to smooth the texture of the skin by removing the damaged outer layers. If you are looking for a quick exfoliation and instantly brighter skin with no downtime, consider microdermabrasion. Or even a combination of the two for best results!
| MICROPEEL COMBO 75 MIN | £85 |
| --- | --- |
| MICROPEEL COMBO 4 x 75 MIN | £255 |
| --- | --- |
RETISES CT YELLOW PEEL
---
An intensive anti-ageing treatment using three agents: 4% retinol + 8% vitamin C + 30% antioxidants. It repairs collagen fibres around the face and neck area, lightens discolourations as well as improves skin elasticity and hydration. It also reduces stretch marks.
| RETISES CT YELLOW PEEL 60 MINS | £90 |
| --- | --- |
MESOTHERAPY / DERMAPEN
---
The Dermapen micro-needling pen provides an unparalleled response through the segmented delivery of microneedles, creating micro-injuries to the epidermis (outer layer of skin) and dermis (the inner layer of skin). As a result, micro injuries encourage the body's innate ability to repair itself.
Micro-needling is an effective form of rejuvenation, tackling scarrings, such as acne scars or stretch marks, dark spots and freckles caused by the sun, as well as skin laxity, wrinkles, and large pores. The Dermapen is
a brand-new method of micro-needling.
Post-treatment results:
Facelift, wrinkle reduction
Closing of enlarged pores
Scar reduction
Reduction of skin discolourations
Reduction of telangiectasia
| MESOTHERAPY / DERMAPEN 60 MIN | £100 |
| --- | --- |
| MESOTHERAPY / DERMAPEN 4 X 60 MIN | £300 |
| --- | --- |
DIAMOND MICRODERMABRASION
---
The treatment involves controlled removal of dead epidermis cells with a diamond-covered head. It is recommended for those looking to correct skin discolourations, skin hardening, scars, stretch marks and enlarged pores. The treatment also improves the effectiveness of chemical scrubs.
| DIAMOND MICRODERMABRASION 45 MIN | £60 |
| --- | --- |
BBGLOW TREATMENT
---
Achieve glowing, radiant even skin tone complexion for up to four months in 1 -4 sessions with the BB Glow. A safe and intensive skin treatment that can assist in the reduction of the appearance of freckles, acne scarring, pigmentation and lighting of the skin the BB Glow also improves skin by unclogging pores. The effect is lighter than the standard foundation coverage but thicker than a tinted moisturiser. The serum is available in five different shades that you can choose according to your skin tone. THE SCIENCE BB serum is applied with a Dermapen which uses micro needles to penetrate the skin. BB cream ampules will blend and adjust to your skin tone rejuvenating and repairing your skin from the inside out. Antioxidants in the serum also help protect skin against free radicals and pollution damage.
| BBGLOW TREATMENT 75 MIN | £99 |
| --- | --- |
| BBGLOW TREATMENT 4 x 75 MIN | £300 |
| --- | --- |
RF WAVE TREATMENT
---
The treatment stimulates fibroblasts to produce more collagen fibres. It speeds up skin cells' metabolism whilst increasing their oxygenation and providing them with more nourishment and better blood flow. The result skin's density and elasticity, wrinkles are smoothed out and scars reduced. Proper results are visible approximately 8-12 weeks after the final treatment.
| RF WAVE TREATMENT 30 MIN | £50 |
| --- | --- |
CHEMICAL PEEL TREATMENTS
---
Chemical peel treatments involve the application of suitably mixed chemicals of a certain concentration. They allow for controlled removal of dead epidermis cells which leads to an improvement in the skin's condition.
20% AZELAIC ACID 30 MIN

It has antibacterial, antiseptic qualities – suitable for all sorts of skin types, recommended for acne-prone skin

£49
40% MANDELIC ACID 30 MIN

Characterised by strong antibacterial, antiseptic qualities and the tendency to slow down the melanogenesis. Suitable for all types of skin, especially recommended for acne-affected, ageing or blemished skin

£49
20, 30% GLYCOLIC ACID 30 MIN

The acid has strong peeling and regenerating qualities. It speeds up the proliferation of epidermis cells and stimulates collagen production. Recommended for hardening skin which shows signs of ageing, sagging as well as acne-prone types of skins.

£49
20% SALICYLIC ACID 30 MIN

It has strong antiseptic qualities, it regulates the production of sebum, tightens enlarged pores and stimulates the regeneration of the epidermis. It is recommended for oily, acne-prone skin with blemishes and scars.

£49
40% PYRUVIC ACID 30 MIN

It stabilizes the production of sebum, disinfects, lightens and peels off dead cells whilst also stimulating the reproduction of collagen.
It's recommended for clients with oily, acne-prone skin, blemishes and signs of ageing.

£49
---
HYDROGEN THERAPY allows you to deeply cleanse the skin of impurities and sebum by using a water stream saturated with hydrogen. The skin after the procedure is fresh, clean and moisturized. Additional properties of the smallest element, which is hydrogen, also affect the slowing of the cellular ageing process. 
| HYDROGEN THERAPY 45 MIN | £55 |
| --- | --- |
---
The Celebrity Facial
OXYjet is the world's most effective Oxygen System available. Known as the 'Celebrity Facial Treatment', OXYjet smoothes fine lines and wrinkles, especially under the delicate eye area and upper lip, softening the nasal folds by delivering pure oxygen and specialised ingredients to the deep layers of the skin.  
| OXYjet BIO-OXYGEN FACIAL 45 MIN | £55 |
| --- | --- |
INFRARED EYE LIFT
---
Treatment with the use of electronic glasses called EYE INFRARED LIFT is the only technology on the cosmetic market devoted exclusively around the eye enriched relaxing music.
The impact of biological treatment INFRARED EYE LIFT using glasses involves the action of heat, affecting:
improve blood circulation of the skin
increased transportation skin
accelerating the absorption of active ingredients contained in the serum
stimulation of metabolic processes
stimulating skin microcirculation
reducing the tension orbicularis oculi
increasing the tension and elasticity of the skin
cleansing energy points
the restoration of balance and beauty eyes
bridging the bags under the eyes and bruises
smoothing of the skin
to eliminate eye fatigue
ALL ABOUT BEAUTY
THE TREND BEGINS HERE