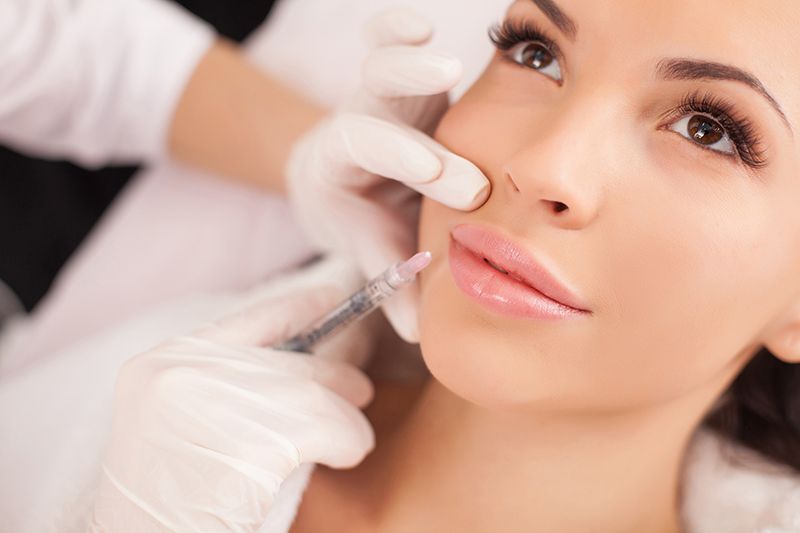 ANTI-WRINKLE INJECTIONS AND FILLERS
Here at Head Hunters we offer a range of "non-surgical treatments" including anti-wrinkle injections, dermal fillers, skin peels and much more. So why don't you go ahead, spoil yourself with a radiant and youthful looking skin today*.
Our Doctor has over 20 years of experience in aesthetics. For many years she has been practicing as a specialist in dermatology. Now she continues on development of her skills in aesthetic medicine, performing numerous treatments using anti-wrinkle fillers and injections.
WHAT ARE ANTI-WRINKLE INJECTIONS?
Anti-wrinkle injections are used medically to treat certain muscular conditions and cosmetically remove wrinkles by temporarily paralyzing muscles*.
ANTI-WRINKLE INJECTION PRICES:
---
WHAT ARE DERMAL FILLERS?
Fillers are popular treatments used for softening wrinkles, laughter lines, facial lines and wrinkles caused naturally by ageing or sun exposure. Combined with a local anaesthetic, dermal fillers are injected into the skin to give your face a natural volume, leaving your skin completely hydrated and youthful*.
DERMAL FILLER (JUVEDERM, RESTYLANE, TEOSYAL, STYLAGE) PRICES:
---
WHAT IS MESOTHERAPY?
Mesotherapy is a non-surgical cosmetic medicine treatment. Mesotherapy employs multiple injections of pharmaceutical and homeopathic medications, plant extracts, vitamins, and other ingredients into subcutaneous fat*.
MEZOTHERAPY (DERMAHEAL) PRICES:
---
| FACE PLUS NECK AND CLEAVAGE | £290 |
| --- | --- |
Recommended (4-5 visits)
*Results may vary.
ALL ABOUT BEAUTY
THE TREND BEGINS HERE